---
Microcon is the Factory Authorized Service Center in North America for

AC & DC variable frequency drives, motors, motion & machine control solutions

Converting & Printing Presses-Water & Solvent Base

Specializing in AC & DC Rotating Electrical Machines

Lamination & Converting Equipment

Automotive Balancing Equipment

Synchronous Permanent Magnet Motors & Generators
---
Microcon Technologies is the Repair Partner for Control Techniques in Canada - 2020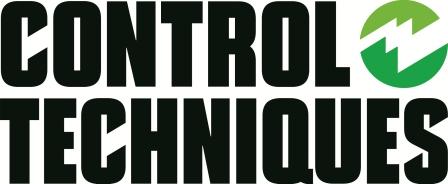 ---
---
Pump Drive F600 Drive

New by Control Techniques

Pump Drive F600 AC Drive
Simple, Reliable flow Control

Applications involving the flow of water demand extreme reliability and low energy consumption. Control Techniques' F600 drive, part of the newly introduced Specialist series of industry-specific drive technologies, builds on our company's five decades of drives expertise, delivering precise, dependable flow control.
---
Digitax HD Servo Drives

Performance drives for a greener world

Digitax HD Servo Drives
Minimum size, Maximum Performance

Compact Servo System
0.7 Nm - 51 Nm with 153 Nm peak
1.5 A – 16 A with 48 A peak
200 V | 400 V
0.25 kW - 7.5 kW

The new Digitax HD servo series delivers ultimate motor control performance and flexibility, from a uniquely compact package. Targeting high axis count automation systems, Digitax HD provides all of the benefits of a modular system with a common DC bus, with standalone drive flexibility
---
Unidrive M AC Drive by Emerson Control Techniques

Performance drives for a greener world

NEW! Unidrive M – Dedicated AC Drive for Manufacturing Automation – 0.33hp-1,600hp (0.25 kW - 1.2 MW)

Control Techniques' AC drive family designed specifically for Manufacturing Automation applications
---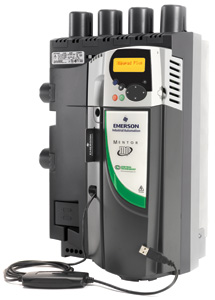 Mentor MP DC Drive Drive
Performance drives for a greener world

25A to 7400A, 400V / 575V / 690V
High performance DC drive
Mentor MP is Control Techniques 5th generation DC drive and integrates the control platform from the world's leading intelligent AC drive, Unidrive SP. This makes Mentor MP the most advanced DC drive available, giving optimum performance and flexible system interfacing capability.

Metals - Crane & hoist - Test rigs & dynamometers - Magnetic grabs - Elevator - Tire & rubber - Wire drawing - Paper - Marine - Winders - Extruders - Glass - Materials handling - Fair ground rides - Spindle drives - Crushers - Active front end for DC Bus connected AC Drive systems
---
Performance drives for a greener world

(0.33 hp – 150 hp)

Commander C 6th Generations AC Drives

The Commander SK range of general purpose AC drives is designed for quick and easy set-up of simple applications, but scratch the surface and enhanced functionality is at your fingertips

Commander C200AC Drive

(0.37 to 7.5kW) AC Drive
A 'cabinet-free' drive solution IP66 NEMA 4X

For tough, wet and dusty environments.

Designed for factory wash down with pressure hose, and detergents.

Wall or machine mounting - no extra cabinets required

Commander SX AC Drive
---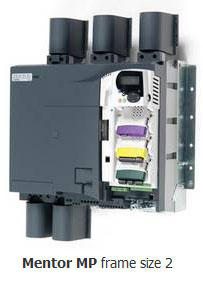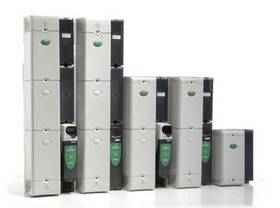 Unidrive SP (Legacy Product)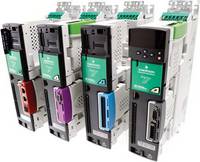 Digitax
---
| | | |
| --- | --- | --- |
| | | |
| Control Techniques Quantum & Mentor Drives | Powertec Brushless DC Motors | Control Techniques Unidrive SP AC Drives |
| | | |
| CMC - ITT Webpro | Millennium Brushless Drives | Control Techniques Commander SK AC Drives |
| | | |
| CMC-ITT Pacemaster DC Drives | Control Techniques Matador DC Servo Motors | Brusatori DC Laminated motors ML Series |
---
Microcon Technologies Inc.
1105 Crestlawn Drive, Unit # D8 - D9 - D10
Mississauga, Ontario L4W 1A7 Canada
Tel: (905) 602-4770
Fax: (905) 602-4779
e-mail: sales@microcontechnologies.com
Website: www.microcontechnologies.com
---
Updated April 29, 2020
Copyright © 2009 All Rights Reserved
© Microcon Technologies Inc.